How it all began
Take a group of goofy friends who are crazy about the Valais. Add an architectural firm in an offsite seminar. And finally, stir up a blizzard to isolate Zermatt from the rest of the world… These are the main ingredients behind the extraordinary adventure that culminated in the Carina Hotel.
In January 2018, the rather innocently named storm Eleanor is sweeping across Europe. It is not sparing Switzerland, either. In Zermatt, strong winds of more than 145 km/h are followed by heavy snowfall and mudslides blocking the road to Visp. For several days until an airlift is set up, some 13 000 tourists will be stranded in Zermatt.
Cut off from the world, a group of 22 architects who have gathered in Zermatt for a team-building seminar, can no longer return to Geneva. Head over heels, they are accommodated in a former boarding house that was purchased shortly before by a colleague.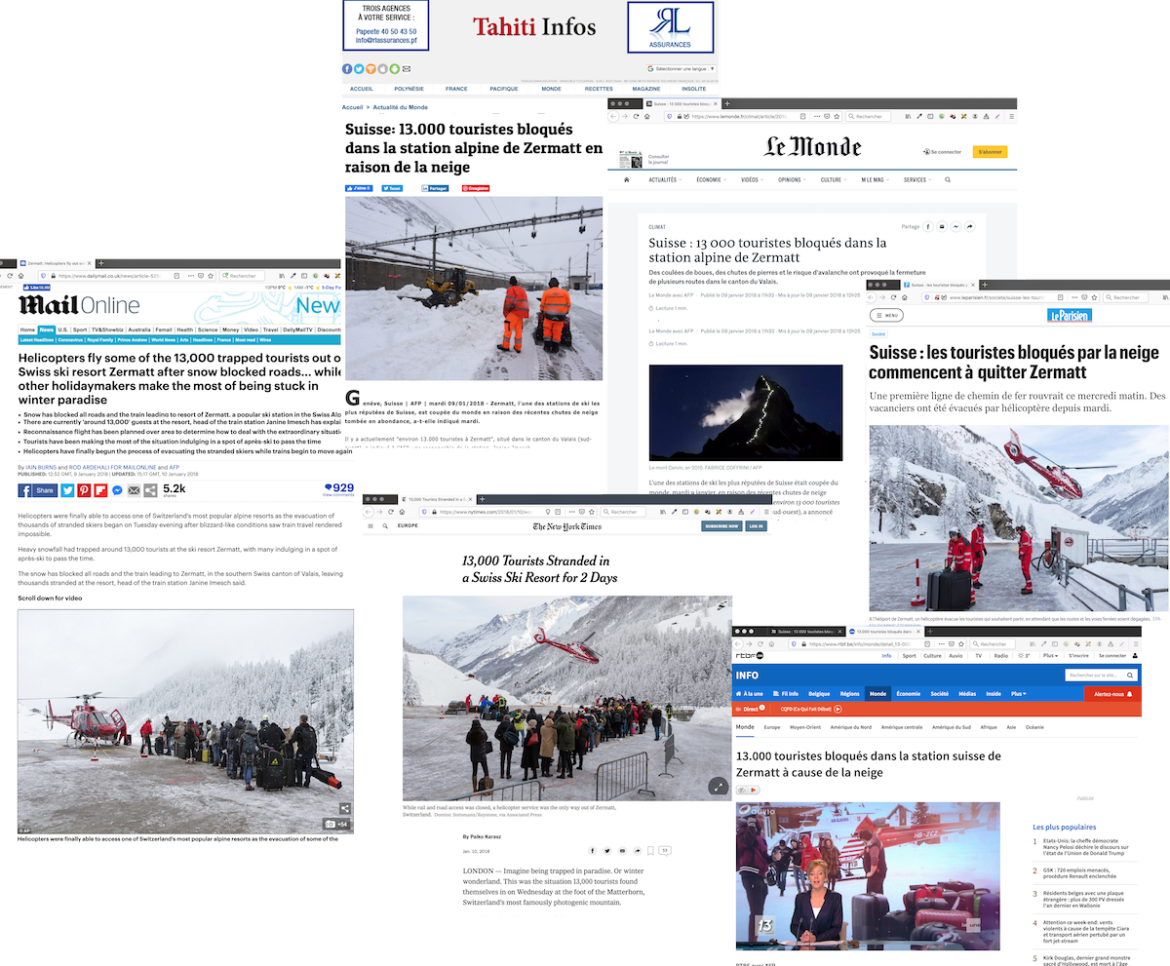 Although he lives in Geneva, the new owner is a Zermatt local at heart. For over thirty years, he has regularly been climbing down the walls of the Matterhorn together with his best friends. Their passion for mountaineering originated in the ski camps of the University of Geneva, and it has only grown since then. At one point, he acquired a chalet together with two friends. They converted it into a sort of climbing headquarters.
One day, the former boarding school next to their chalet is put up for sale. The friends do not deliberate very long and decide to purchase the property from the Biner family. The new addition is ideal for accommodating friends and visitors.
Jump forward to the blizzard of January 2018: some of the visitors turn out to be architects of "GM Architectes Associés", or "GMAA". (They are no other than the award-winning designers of the Geneva city oasis Les Bains Bleus and the Fondation Carmignac in Porquerolles…) But instead of twiddling their thumbs while waiting out the storm, the star architects get to work, always involving the property owners…
The group continue to pursue the Zermatt project even after the snowstorm. And soon the originally planned facelift would turn into a proper renovation project. It must be mentioned that thanks to being involved in the process from the beginning, the owners wholeheartedly buy into the new concept for their property.
Clear, simple and down-to-earth: in its new form, the house was to be placed on an equal footing with the surrounding nature. Thanks to clever design, the capacity of the hotel has been expanded from about twenty to almost 100 beds.
Although the Carina has been renovated top to bottom, the most important thing about the former inn of the Biner family remains: its soul.
Welcome to the Carina!